Playing Poker Legally In Japan
Japan is often heralded as one of the most modern and future-thinking countries in the world. However, when it comes to gambling, nothing could be further from the truth. Whilst its scientists and innovators are busy inventing AI that will revolutionise the world, the gambling industry is still beholden to a law written 112 years ago.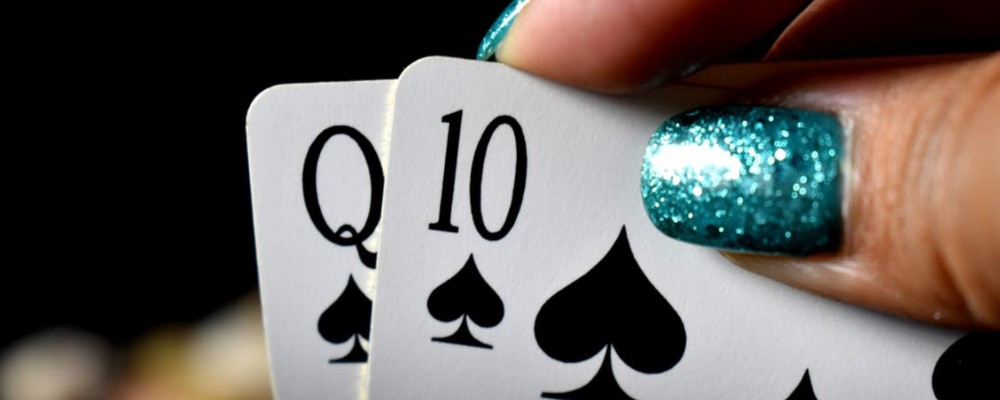 Playing poker in Japan is legal, just not for money
The 1907 Penal Codes of Japan banned almost every form of betting in the country, and are still in place to this day. Although, if you are looking for ways to play poker in Japan or other casino-based games, there are ways and means to do so legally.
Read on to find out how to play poker in Japan legally and to find out what is and isn't illegal in the country.
Poker In Japan
Since Naoya Kihara became the first Japanese player to win a WSOP Gold Bracelet, there has been an explosion of Japanese people wanting to learn the rules of poker. Unfortunately, competing against others requires you to do so without the potential of winning money, or doing so illegally.
Casino-based poker or private games that include the transfer of money are strictly prohibited under the 1907 Penal Codes and are punishable by law. Of course, there are many unlawful and underground poker games that take place in Japan every day, but it is strongly advised to avoid this type of game.

Kihara is a big proponent of poker legalisation in Japan, believing the game has incredible room for growth in the country
Cashless Poker
If you want to play poker face-to-face in Japan, you can do so as long as there is no money involved. 'Betting' is the term used in the Penal Code when it comes to prohibiting gambling, and because of the wording of the law, you are permitted to play poker for prizes.
So long as the prize is not cash, you can play to your heart's content, practice and hone your skills with the hope of emulating the success of Naoya Kihara. In recent years there has been an increase in organised prize poker events across the country.
The All Japan Poker Championship (AJPC) and the Japan Open Poker Tour are just two examples of organised tournaments operating legally in Japan by replacing cash with prizes.
Online Poker
One of the benefits of being beholden to a law written in 1907 is that technology has outgrown the Penal Codes. Over 100 years ago there was no such thing as the internet and thus, the Penal Codes have no provision to stop online gambling.
Over the past two to three decades there have been attempts by various members of the Japanese government to prohibit online gambling, but at the time of writing, none have been successful.
There are hundreds upon hundreds of foreign sites offering casino and poker facilities to Japanese residents. On these web pages, you can wager real money without the fear of falling foul of the law.
There is a feeling amongst Japanese lawmakers that online gambling is almost too difficult to police. This has certainly been borne out by the fact that no-one has ever been prosecuted for online gambling in Japan.
Japanese Appetite For Poker
If live poker were to be banned across the United States or many European countries, there would be uproar amongst players. However, that is simply not the case in Japan, thanks largely to the game's relatively small following.
Poker is perhaps the least popular of all casino games in Japan and is certainly a lot less popular than lotteries, race betting and Pachinko. Naoya Kihara's WSOP victory seems to have caused a slight boost in the popularity of poker in Japan, but it still has some way to go to reach the following and participation levels that it enjoys in other countries.
Other Forms Of Gambling
National Lotteries, Pachinko and race betting are the only three forms of gambling in Japan that are exempt from the 1907 Penal Codes. All three are incredibly popular, perhaps none more so than the various lotteries, which most people tend to play regularly.
Pachinko is a game that manages to circumvent the gambling laws in Japan by offering players prizes in the form of tokens, which can be redeemed for cash held on separate premises.

Japan's biggest gambling obsession - Pachinko
The Future of Japanese Gambling
Global gambling experts have long pinpointed Japan as one of the main areas of growth in the world. Many believe that widespread legalisation would see Tokyo join Las Vegas and Macau as one of the globe's major gambling hubs.
The government has seemed responsive to this idea in recent years, and plans have been unveiled to trial a small-selection of casinos around Japan. However, the overall public perception of gambling in Japan is negative to indifferent.
There appears to be no overwhelming appetite to rip up the 1907 Penal Codes and transform the country's gambling economy. Perhaps in years to come attitudes will change, but until then Japan will continue to base much of its gambling industry on laws written more than a century ago.
---
Related content