4 Video Games to Play Before You Arrive in Japan
If you're about to embark on the cultural experience of a lifetime with a trip to Japan, there are many ways to prepare you for the journey. You can read works by the many acclaimed Japanese authors that are available in English, run through the dizzying array of Japanese cuisine (and maybe learn to cook some yourself) and, of course, explore our very own section on Japanese culture.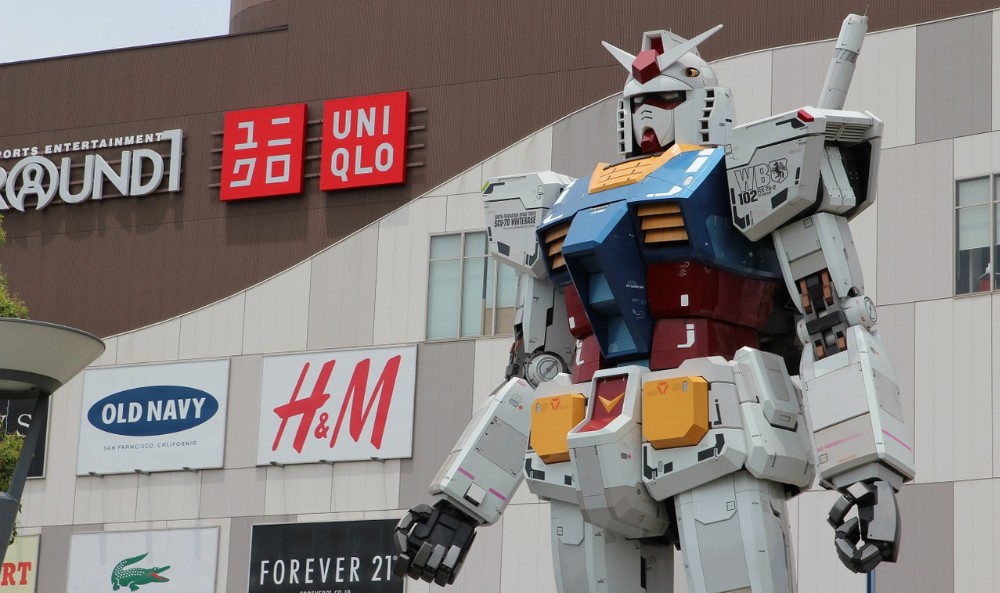 A huge, "life-size" Mobile Suit Gundam robot at Odaiba in Tokyo
However, one often overlooked way to get yourself ready for the trip is by playing some video games. There is certainly a rich oeuvre of Japanese-made video games to choose from, but there are also plenty of western games which manage to hit the nail on the head, and capture the history, culture, and atmosphere of the country pretty effectively.
Here are some of the best video games you should play before your trip to Japan.
Yakuza 5
You might think that a game in which you play a ruthless mob lieutenant might not be the most ideal medium for exploring Japan on screen, but hear us out. The fifth installment of the legendary Yakuza series takes open-world exploration to the next level, allowing you to roam the streets of not just Tokyo but also Osaka, Hokkaido, Fukuoka, and Nagoya. Your character has the opportunity to eat in real-life restaurants, marvel at real-life landmarks, and shop in real-life stores. This is an unbeatable way to add some items to your Japanese bucket list.
Akiba's Trip: Undead and Undressed
The premise of this absolutely wild PS4 game is that vampires are walking undiscovered among the streets of Tokyo, and it's your job to expose them by... taking all of their clothes off! It may seem whacky, but the in-game world is an incredibly rich recreation of the bustling Tokyo neighborhood of Akihabara, complete with the unique street life which makes this alternative hipster hub so unique. The soundtrack is sure to get you in the mood for your upcoming Japanese adventure.
Samurai Ken
Chances are, if you're interested in all things Japan, you probably already have at least a passing interest in the samurai culture which continues to draw countless history buffs to its shores every year. If the rituals, action, and excitement of samurai folklore inspire you, then the popular Samurai Ken online slot game that's available at Mr Green Casino should definitely be at the top of your video gaming list. The dedication to the historical theme means that this slot is an easy way to experience the rich visual artistry of Japanese samurai culture, also allowing you to learn a little bit about the legends that Japanese people of all ages know by heart.
Cooking Mama
Although this popular title, available on DS, Switch, and Mobile, is all set within the confines of a (suspiciously clean) kitchen, Cooking Mama is an absolute must for anyone looking to head to Japan for the long term. The game takes you through the immense gauntlet of Japanese cuisine, from well-known stables such as soba to more niche regional dishes like oden and nikujaga stew. By the time you've completed this game, you'll be able to cook up Japanese treats like the best of them.
This is just a taste of the games you need to play before your first trip to Japan. Make sure to also consult our comprehensive list of Japanese game developers for more inspiration.
---
Related content