Japan Airlines to Offer 50,000 Free Tickets – Where Should You Go?
In an unprecedented step, a major Japanese airline is offering tourists 50,000 free round-trip tickets. Is this your opportunity to explore one of the world's hottest vacation destinations? Get more details NOW!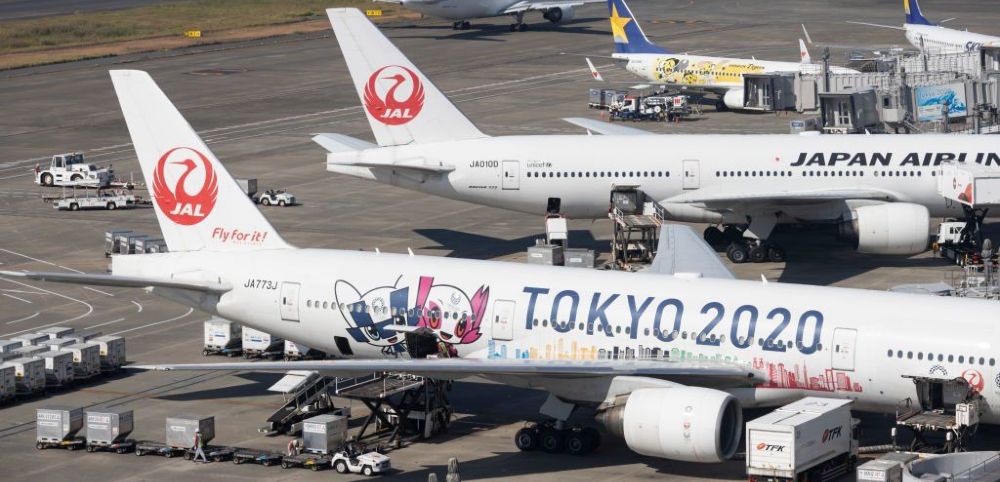 Japan Airlines is offering 50,000 free round-trip tickets
Want to Explore Japan With a Free Plane Ticket?
What are your plans for this summer? If you are interested in taking a break from daily life, leaving your routine and your favourite bitcoin casinos behind, booking a ticket to Japan might be the way to go.
Japan Airlines is giving away 50,000 free plane tickets to encourage tourists to explore new and less familiar parts of the country. While most people who visit Japan take the time to tour Tokyo, Kyoto, and Osaka, there are plenty of other gems for you to discover once you're in the country.
This is how it's going to work: the special offer will be available solely to those who plan to visit the country from June 1 to October 31 2020. Only members of the airline's Mileage Bank frequent flier program will be able to join the program, and lucky travellers will get free tickets to a secret destination.
Japan Airlines will allow people to sign up in late February 2020 and onward, and applications will be considered on a first-come, first-served basis. Those who are lucky enough to get the free tickets can travel in groups of up to four people, making the adventure even more fun and exciting.
The JAL website explains thoroughly how the application process works: tourists will have to choose a departure location, date, time, and the number of people travelling. Later, they will be presented with four possible destinations and what each one has to offer, but they won't tell you where exactly you'll get to go straight away.
The company wants to add an element of surprise to your adventure, letting you know your domestic destination only three days after you apply. To make sure you'll enjoy your trip, you will be able to change the selection of possible destinations until you're happy with the result.
It should be noted that flights will depart from and return to Tokyo and Osaka airports only.
Where to Go
Now that you know you have a shot at visiting some largely unexplored destinations in Japan, you should learn a bit more about those places! While we don't know yet which cities Japan Airlines will include in the project, here are a few places we believe you should add to your itinerary:
Kyushu – As one of the biggest of Japan's islands, Kyushu has a lot to offer visitors, yet not many tourists hear about this travelling destination. The island is home to Mt. Aso, an active volcano, which means you will find a lot of hot springs to relax at. With beautiful scenery and incredible architecture, there is a lot for you to see on this island.
Noto Peninsula – Untouched landscapes and plenty of coastal scenery, this is where you will get to fish, swim, camp, and relax. The peninsula will allow you to experience small-town life in Japan, not as a tourist, but as a local.
Tottori – When you think about Japan, you probably imagine lots of mountains, lakes, and greenery. But in Tottori, you will find something entirely different, with sandy dunes and desert scenery. In the winters, the same dunes can be covered with snow, which is not something you get to see every day! The diverse climate and unusual landscape make this destination a must-see.
Shikoku – The smallest of Japan's four main islands, Shikoku remains largely unexplored by tourists. But breathtaking views, peaceful villages, delicious local foods, and exciting festivals are some of the things awaiting you at this vacation destination.
The vast Tottori sand dunes are one of Japan's more surprising sights.
In Conclusion
Right in time for the 2020 Summer Olympics, Japan Airlines is trying to boost tourism rates by awarding travellers free plane tickets to lesser-known destinations around the country. Are you going to take the chance to visit this varied and spectacular country this year?
Keep up to date with this special campaign on the Japan Airlines website.

---
Related content