Sado Island: Japan's Secret Paradise
By Ollie Poole. November 24, 2020
---
With a global pandemic causing chaos for travel across the globe, adventure-seekers have had to put their travel dreams on hold. For now.
But with more time to ourselves than ever before, surely the time is right to plan your most exhilarating and culturally enriching holiday to date for life after the pandemic. Need some inspiration? You're in luck.
Tucked away off the west coast of Niigata in the Sea of Japan, accessible only by ferry, lies a secret pocket of paradise that's overflowing with breath-taking natural beauty, bucket-list worthy attractions, and immense historical and cultural significance.
This is Sadogashima, or Sado Island.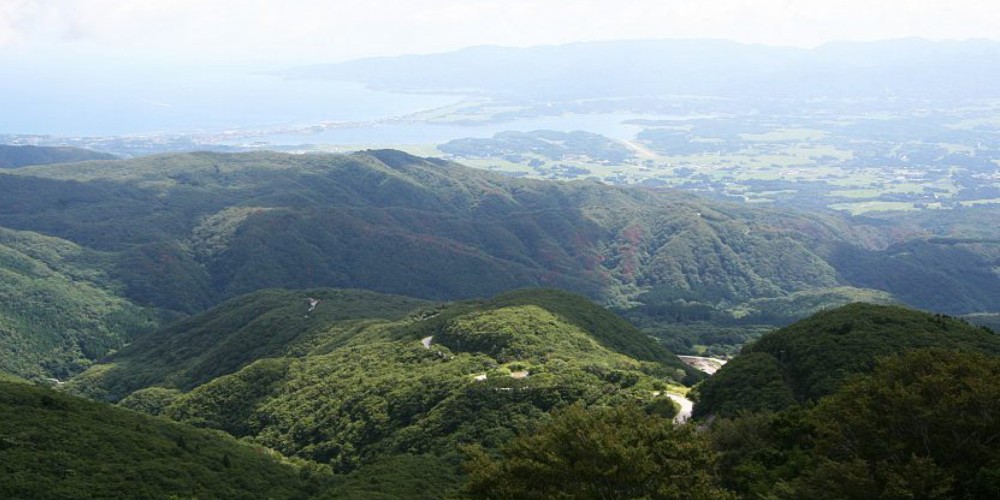 The Osado Skyline Road provides some truly breathtaking scenic views
Welcome to Sado Island
Stepping foot on Sado Island is like stepping back in time. It was here that intellectuals in conflict with the government were exiled during the Edo Period (1600–1868). Today, curious explorers flock to Sado Island from far and wide to soak in its rich history, stunning scenery, and captivating cultural traditions.
Glistening greenery, crystal-clear waters, massive mountains, soft sandy beaches, and jaw-dropping panoramic views greet visitors, who can throw themselves into activities such as camping, cycling, hiking, tub-boating, swimming, surfing, scuba diving, sun-bathing, and onsen soaking. Historical temples, theatres, museums and gold mines also provide immense room for exploration.
It's worth trying the island's deliciously fresh (and famously good value) sushi, and keep your eyes peeled for a chance to spot the extremely rare 'toki' (crested ibis), a bird recently saved from extinction by the island's preservation efforts.
Here are the Island's must-sees to get you in the holiday mood:
Osado Skyline Road
Winding through the towering Osado mountains in the north of the island, the Osado Skyline Road (photo above) offers some of the most pristine panoramic views in all of world travel. Rent a car and gaze in awe as a series of rolling hills rise and fall into view, revealing limitless untouched nature as you go – made to look even more beautiful by the Sea of Japan, which shimmers spectacularly in the background. You feel like you're floating on a cloud as you meander through this paradise. Don't worry: there is a place to stop and take a picture to remember. Time stands still during this 1-hour drive.
Sado Gold Mine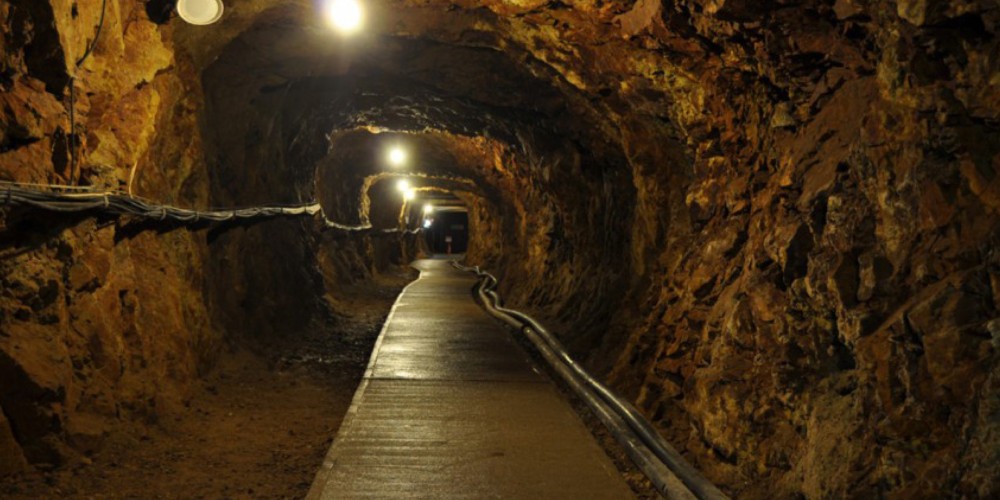 The Sado Gold Mine is one of the island's biggest tourist draws
Sado islanders were huge gold miners from 1601 until 1974, digging up 400kg of gold per year. The complex Sado Gold Mine can be explored today, and those keen on discovering its history can take walking tours through former mining tunnels to learn about the tools and techniques used as well as the working conditions. There are some surprises along the way. And the adjacent museum lets you immerse yourself in history.
Time for Theater?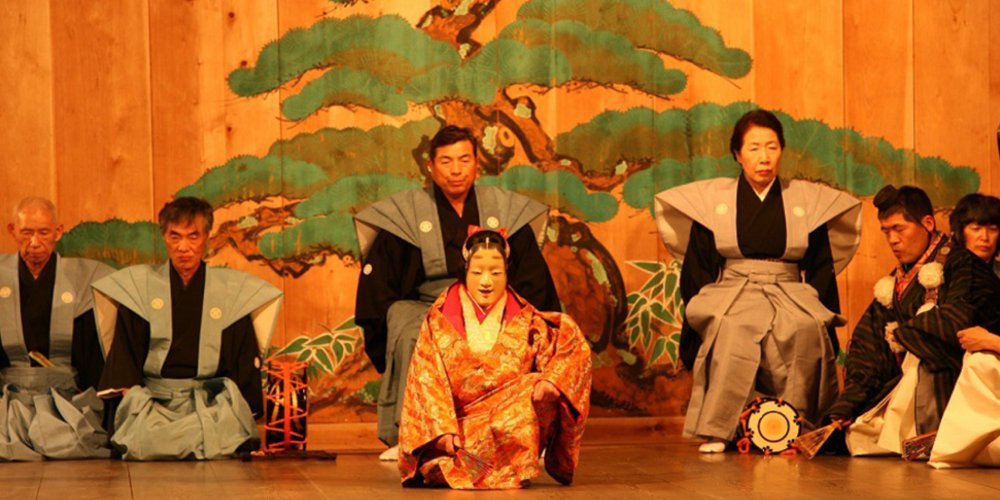 Noh is a form of theater with over 600 years of history
Thanks to those exiled to the island and their soft spot for performing arts, Noh Theater is an integral part of the island's culture. Performed since the 14th century, this traditional Japanese dance-drama is a must-watch. April to October is showtime for its 30 theatres, so why not try some of the island's delicious sake and say yes to an evening of unique entertainment.
Shukunegi Fishing Village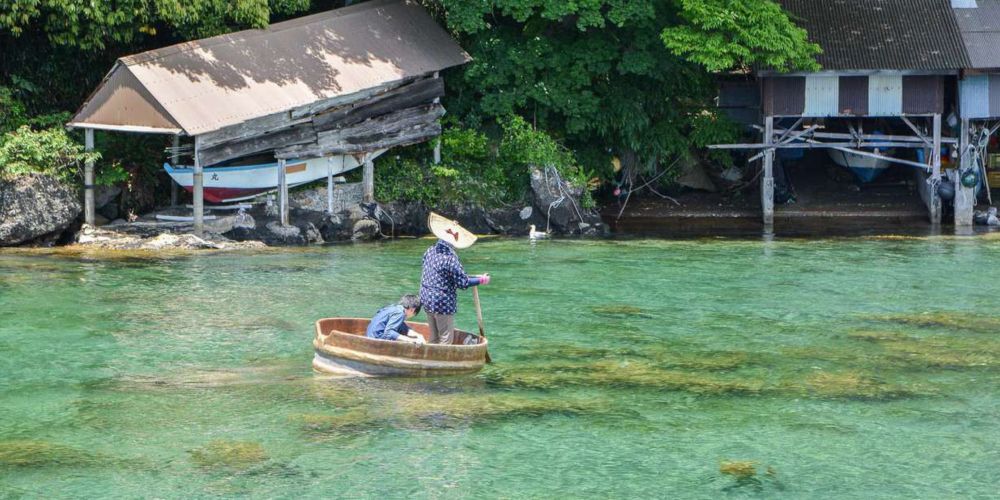 A visit to Shukenegi fishing village is like stepping back in time
Drop by the cosy village of Shukenegi, a traditional fishing spot in the south of the island. Dating back to the Edo period, today most of its shops and houses are still made from the wood used at the time. The village feels like a completely different world, and its simplicity is refreshing. The verdict: definitely worth a visit.
Fancy a festival? The Earth Celebration
Kodo is the world's most famous and exciting taiko drumming troupe
Highlighted by the government as "the most important music festival in Japan for its notable contribution towards the promotion of traditional Japanese culture and the local community", the Earth Celebration occurs every August, and has done since 1988. Three days of vibrant taiko drum playing from the locally based but world renowned Kodo troupe, together with musical guests invited each year from around the world, makes for a unique celebration. Many people flock from across Japan and overseas to the town of Ogi, where this festival is centered, to join in the party. Bursting with energy and vibrant sounds, this traditional celebration lives long in the memory of anyone lucky enough to witness it.
Japan Travel Essentials
Whether you're mad about culture or simply after that idyllic Instagram shot - Sado Travel Guide will help you plan your perfect trip.
When it comes to packing and preparation, check out our handy Japan Travel Essentials Guide to ensure you get the best out of your trip.
Related content