Gambling in Japan
July 2021
Japan has its ways when it comes to activities concerning money as most gambling is actually illegal in the country. If you are into gambling, there are ways to go about it in Japan.
Japan has provided the world with a lot of videogames and has been a driver of the massive industry of gaming but not in the world of gambling and casinos. The Japanese are known for their passion for anime and all sorts of different video games, but when it comes to gambling Japan has a complicated relationship.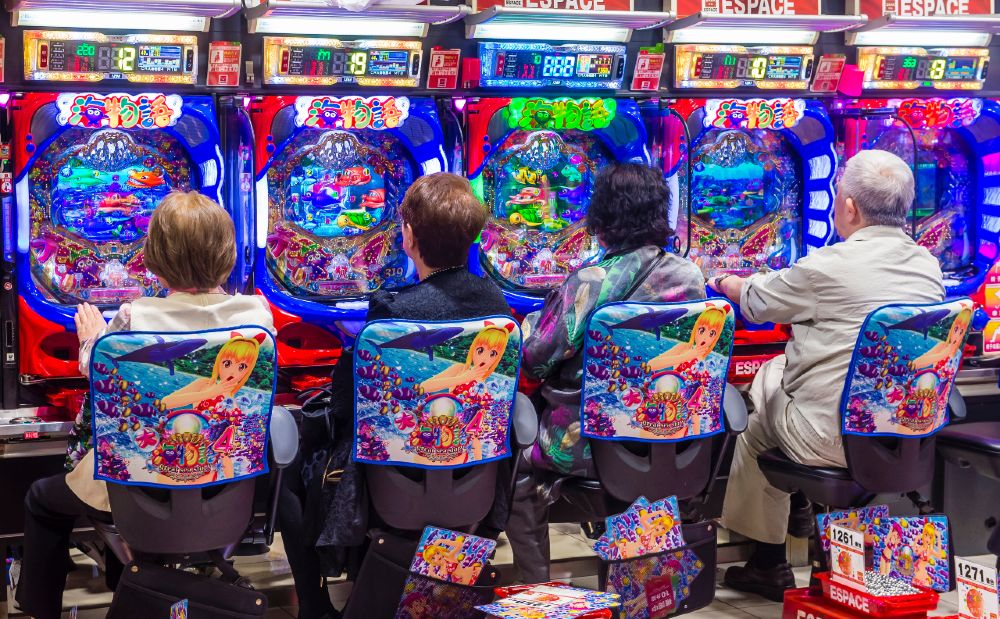 Pachinko parlors are one of the most colorful and visible sights all across Japan.
Japan's relationship with gambling
In Japan it has been illegal to gamble since 1907, due to the risk of increased criminal activity and addiction among the population. The government is concerned with the financial risks of getting into casinos, even though some might say that it could boost the country's declining economy. There has been a long and tough debate about whether to legalize casinos and it is still not as easy as in other countries to gamble.
But from 2020 the Government established a Casino Administration Committee to supervise the Japanese casinos. There are three resorts in Japan with an integrated casino – one in Tokyo, one in Osaka, and the third in Yokohama.
Though it is mostly illegal to gamble and bet, there are exceptions. In Japan, you can legally bet on horse racing, bicycle racing, powerboat and motorboat racing, and soccer. So, while you are in Japan you should visit a racetrack and have a flutter on the races. That way you get to follow the race while betting, which amps up the excitement. This would be one of the more authentic ways to experience the Japanese ways of betting and gambling.
The one-eyed-jacks of Japan
Even though gambling and casinos are banned in Japan, it is a country with a rich gaming culture. The gaming culture thrives not in casinos but in the many arcades, where people play a game called Pachinko. Pachinko is not considered to be gambling even though it has a lot of similarities with the western slot machines and one-eyed-jacks where you gamble. Even though they are alike, there are differences between the two machines.
Pachinko halls are very popular and filled to the maximum with these slot machines that offer the experience of arcade gaming, but it's mostly about gambling. They are a phenomenon in themselves and if you want to get the authentic and local feel, you just have to try out Pachinko. In 2015 the pachinko industry in Japan created a surplus larger than the gambling in Las Vegas, Macau, and Singapore combined. It is a massive market and if you are in Japan this is how to get in a bit of gambling.
---
Related content