Translation Agencies Bring the Language Barrier to Near Non-existent
August 2021
With the advent of globalization, man today has broken all the barriers to international trade and immigration. However, these broken barriers also demand effective communication and smooth connectivity. Perhaps as a result of all the advancements in the global learning of English and its use as a somewhat "official" world language, people sometimes feel in a quandary when they have to deal with other languages.
In this situation the role of a translation agency becomes pivotal. The language barriers that have existed from time immemorial are no longer a problem in this global era thanks to the services offered by these translation agencies.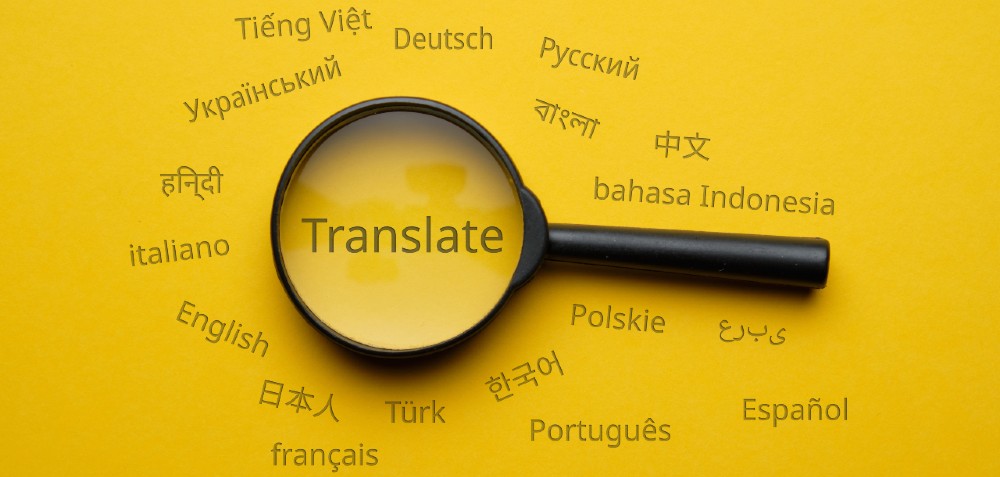 Online translation agencies allow even individual entrepreneurs to overcome international barriers.
What Is A Translation Agency?
A translation agency aids its client to overcome cross-linguistic borders through their committed services. They work as a team to help people leave their footprint internationally without experiencing any issues around the translation of various languages all over the world.
The certified translation services that are provided by these translation agencies include agreement translations, financial translations, marketing, legal translations, websites, and all forms of business translation. Many agencies are also passionate about helping their clients privately by providing translation for such everyday things as certificates, diplomas, resumes, and driving licenses.
A translation agency, therefore, works to ensure there that all language issues are covered for clients who work at the international level but are not able to learn all the languages out there. Indeed, these agencies provide key support that allows people to expand their talents and work skills all over the globe.
Advantages Of A Translation Agency
Helps Entrepreneurs with Marketing
They help young entrepreneurs to market their products and services seamlessly all over the globe. It is near to impossible for anyone to learn all the major languages in the world. Translation agencies, therefore, do wonders for people who want or need to communicate and convey their ideas internationally, helping them to achieve exponential growth in their businesses and extending them all over the world. For example, international brands have websites translated into every major language.
Supports Overseas Business Trips
Translation and interpreter services play a vital role in international business trips. Most translation agencies provide the facility to avail of private assistance for routine tasks while working abroad. An interpreter may provide personalized service to help you during your overseas business meetings and project work, helping you to create a more professional image for your international partners. In this way, they play the role of a booster for your business growth and expansion.
Revolutionize Medicine
Translation agencies also provide services in the medical field. They help translate patient files, documents, patient information leaflets of pharmaceutical products, and even provide translated instructions for medical devices and instruments. This facilitates the treatment of patients, exchange of medical knowledge, and update of scientific studies at the international level.
Legal Translation Services
Legal translation services provide services for businesses developing at the international level, to help them handle their legal proceedings easily. When availed of in a timely fashion, this legal assistance can help business owners avoid complicated situations that could otherwise ultimately lead to penalties. These services are not only limited to businesses but can also translate various legal documents for private individuals, making language no longer a barrier to legal compliance.
What Are the Prospects of a World Free of Language Barriers?
Competency with foreign language is no longer merely a requirement of embassies, chancelleries, and international organizations. The inability to deal with multiple languages has become an impediment that can stand in the way of global trading and international entrepreneurs. However, the arrival of online translation agencies has greatly diminished such issues. These translation agencies operate all over the world. They are helping their clients online even at all levels, from the multinational to the personal, making language no longer a hurdle to open markets, cultural and literal exchanges.
---
Related content