Key Facts about the Online Casino Business in Japan
March 2 2022
In some respects, Japan is still a mystery to the non-native. The country has some of the most rigid and most intricate rules and laws of social etiquette on the globe, while Japanese people also produce some of the most innovative trends and gadgets.
The market for online casinos in Japan is in its infancy, probably because of the strict laws regarding wagering and gaming. Indeed, the current laws governing gambling in Japan go back to the early 20th Century. At the time, Japanese people were only allowed to legally place bets on specific events like horse riding and boat racing.
In Japan today, betting on sports is legal only for the domestic football leagues or in the four sports that are public: bicycle racing, powerboat racing, horse racing, and the asphalt speedway motorbike racing. In addition, people can also play the unique Japanese game of Pachinko, which is a kind of hybrid of slot machines and pinball.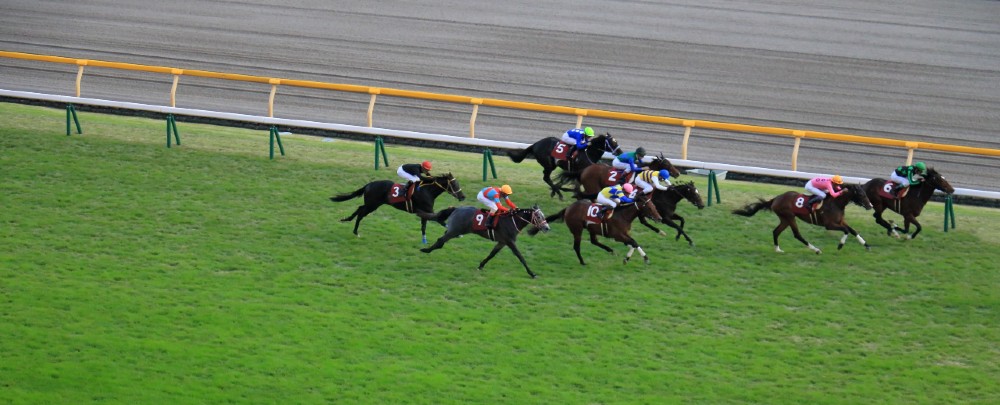 Horse racing, or Keiba as it is known locally, is one of the few legal forms of gambling Japan.
Pachinko machines are still hot in the Japanese scene
Pachinko is a famous game that is played in parlors all across the country. It is the closest thing that one can come across in Japan that resembles a form of casino-style gambling, but it is exempt from the country's gambling laws because "Japanese laws regard pachinko as an exception to the criminal code on gambling for historical, monetary, and cultural reasons." (Wikipedia)
Despite some slight decline in popularity in the last few years, pachinko is reckoned to have made nearly $200 billion in 2018. That's around 10 times greater than the total gambling business in the UK. And, this number greatly outweighs the nation's lottery system and legal betting on horse racing, which generated around $25 billion in earnings in 2019.
Although there had previously been signs that the game had lost some of its appeal, during the time of the COVID-19 lockdown it became evident that the fervor of patrons was returning. In facts, queues could be seen forming once again in front of pachinko parlors.
Unless they have travelled overseas to somewhere like Las Vegas or, closer to home, Macau, most Japanese players aren't familiar with what a 'casino' is in the Western sense, due to the numerous and intricate domestic gambling laws and regulations. However, this is undergoing a shift after recent changes in the regulatory landscape have permitted a variety of traditional land-based casinos to be opened across the country. One of the main reasons why the government have acted on this, apart from the fact that a growing number of business people have been pushing for it for a long time, is that they believe that it will give the tourism industry a much-needed boost.
The government have assisted in the legalization of casinos, which they believe will lead to the creation of resorts that integrate casinos, hotels, entertainment complexes, and conference centers.
Nevertheless, it could be years before Japanese gamblers are able to visit an actual casino in a physical location and play there. Therefore, with the physical option so scarce, Japanese punters are increasingly turning to the internet, seeking outlets where they can play. Indeed, online casinos run by non-Japanese providers are attracting a greater number of gamblers. These casinos offer fun games such as roulette, slots, blackjack, roulette, and other such games that Japanese players can't access in person yet.
---
Related content