Best Places to Visit During Your 2022 Japan Vacation Tour
July 19 2022
Japan is a beautiful place to visit, but many tourists are overwhelmed by the number of attractions and things when they get there. To plan your trip so you can see and do everything on your list, it is smart to research the area and be aware of some of the best or most popular attractions. Japan has something for everyone, but if you are looking to get the most out of your trip, consider visiting all or one of these on your Japan vacation tour in 2022.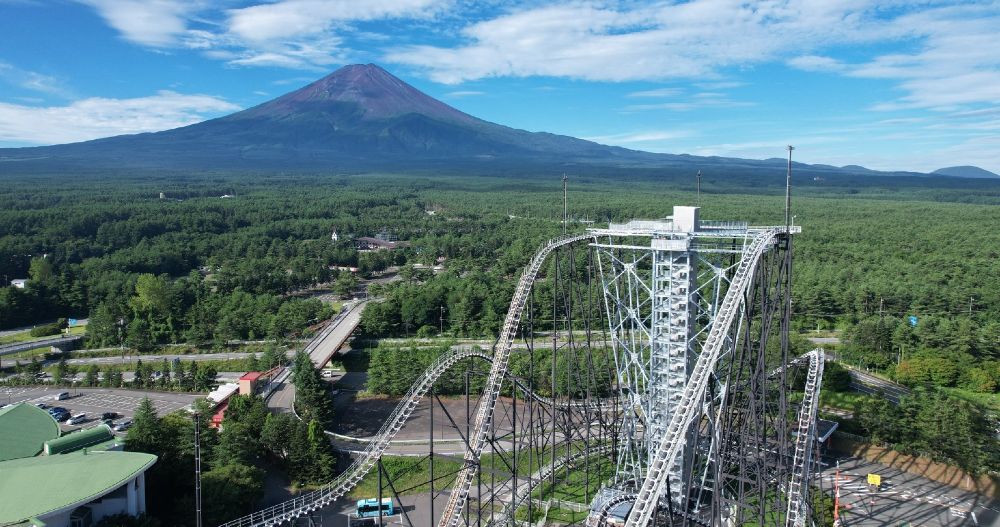 Fujiyama Tower, within the Fuji-Q Highland theme park, offers a spectacular view of Mt. Fuji.
There are a lot of places of interest in Japan you can visit and experience a whole new level of authenticity and culture.
Mt. Fuji
Mt. Fuji is the highest mountain in Japan, and while it is breathtaking from a distance, many travelers are not content until they have scaled it. This is most practical in summer, when the sweltering temperatures at the foot of the mountain give way to bracing cold at the top. If you are not up to hiking to the top of the mountain, you can enjoy a similar experience from the newly built state-of-the-art viewing platform and skywalk experience at the Fujiyama Tower, within the Fuji-Q Highland theme park. Read more about the architecture of Fujiyama Tower at www.mymodernmet.com.
You can find the SkyDeck Observatory at the top of this giant tower that stands around 180 feet tall. While many people like to enjoy the long climb to see the sunrise from the summit of Mt. Fuji, others are simply happy viewing it from a bit closer to the ground.
Super Nintendo World
If you're looking for a thrill and happen to love video games, you won't want to miss out on Super Nintendo World. It is the only amusement park of its kind, and it is full of your favorite Nintendo characters, rides, games, and other attractions. The park features an interactive play guest experience that uses highly advanced technology, which takes the theme park experience to the next level. Guests do not just sit in the rides; they become part of them and act out their favorite video game storylines. Click here to learn more about Super Nintendo World.
Kadokawa Culture Museum
This striking museum (also known as the Kadokawa Musashino Museum) is located in the western Tokyo suburb of Tokorozawa and features amazing architecture on the inside as well as the outside. The museum has a mix of high culture, like contemporary art, and low culture, like anime. Highlights include the amazing Bookshelf Theater and Edit Town. There is a restaurant and the museum plays host to many special events every year. You could spend hours wandering through the halls of this modern labyrinth that is a true work of art and an experience like no other. Tickets can be purchased online, and special event tickets may need to be purchased separately.
It's impossible to overstate the beauty of Kyoto, Japan's ancient capital.
Kyoto
The ancient capital city of Kyoto is considered the cultural center of Japan, and it is a wonderful place to learn more about the people and history of Japan. Here you will find scores of Buddhist temples big and small, a lively geisha district, Shinto shrines, historical houses, World Heritage sites, and tea houses.
Once you've had your fill of history and culture, you can enjoy some of the more modern attractions, such as the Kyoto aquarium. There is a lot to do in Kyoto, and you may need a couple of days to fit in everything you want to do.
Kumamoto Castle and Mt Aso
Kumamoto Castle has a strong samurai heritage and construction dates back to the 1600s. It is is considered one of the three premier castles in Japan, together with Himeji Castle and Matsumoto Castle. There is a walking tour of the grounds with photos along the way that show the castle before it was heavily damaged by the 2016 Kumamoto Earthquake. Much renovation work has been done but the castle isn't expected to be returned to its full glory until around 2036. Guests can compare the original castle to the reconstructed version and learn more about how the samurais lived and trained at the castle.
About 90 minutes drive east of Kumamoto is Mt. Aso, itself is a natural marvel and Japan's largest active volcano. The peak is at 1,592m above sea level. Following the most recent eruption in 2021, it is currently not possible to get more than 1km from the crater. But the mountain is located in Aso Kuju National Park, which is also well worth exploring.
The Pavilions Niseko
If your idea of the perfect trip to Japan includes some winter relaxation and pampering, then book a stay at the Pavilions Niseko. There are nineteen villas that make up this resort on the northern island of Hokkaido, and it features an all-inclusive experience. With one, two, and three-bedroom villas available and spectacular mountain views, this snowy wonderland is the perfect place for the whole family to get away and make some memories.
The nearby Shiribetsu river and the snowy woodlands give this luxurious and innovative resort a comfortable and cozy feel with a touch of elegance that is the perfect balance. The villas are very modern and sleek, making it easy to relax.
---
If you are searching for a place to visit in Japan, be sure to consider checking out one of these interesting places. If your visit extends to a couple of weeks or longer, why not visit them all?! Japan is full of beautiful scenery and impressive attractions. It truly is a remarkable place that everyone should get to experience. If it's not yet on your bucket list, be sure to add it.
---
Related content