Shohei Ohtani Getting Shown Up in the Race for AL MVP
August 30 2022
Japanese sensation Shohei Ohtani is the reigning American League MVP, having won the award unanimously last year.
Shohei Ohtani is having another standout season both on the mound...
His incredible season left his closest competitor, Vladimir Guerrero Jr., out of the first-place voting then, and it appears he's being shut out this year in much the same way.
Ohtani is heading into a three-game series against the Toronto Blue Jays, which kicks off this Friday night, as he edges closer to the end of another impressive personal campaign. His batting is just as great, and his pitching is even better, while he has been available to play nearly every game and got over an injury scare to move level with legend Babe Ruth - with at least 10 home runs and 10 wins in the same season - in a game against the Oakland Athletics earlier this month.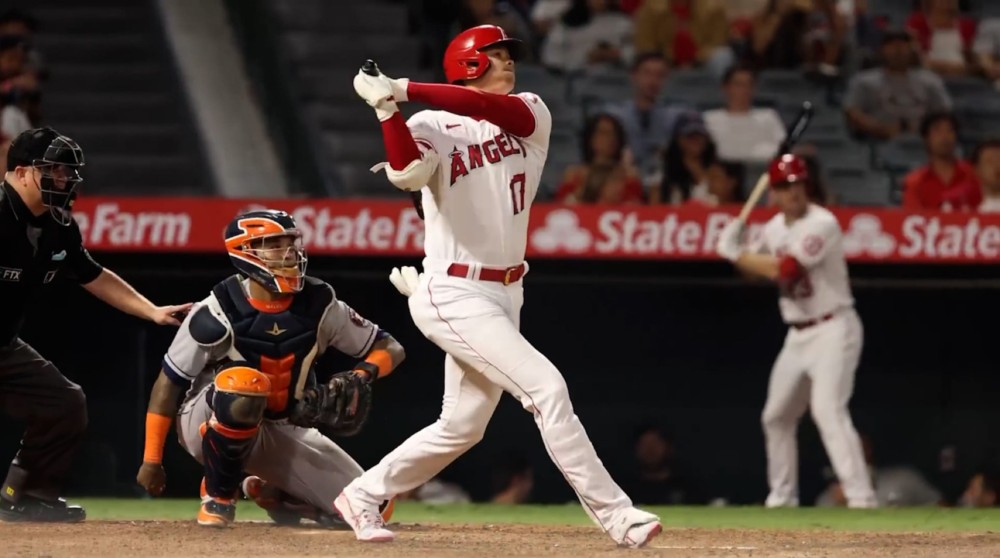 ...and at the plate, but is still likely to miss out on AL MVP this year.
However, Ohtani is going into the season's home stretch behind Aaron Judge in what's a clear two-horse race for AL MVP. While Ohtani's had an incredible year so far, the New York Yankees outfielder is having a better one.
New York fans certainly think their guy is a clear shout for MVP and are likely to be flooding New York sports betting apps, putting their money where their mouths are.
The fans aren't the only ones who tip Judge to replace Ohtani as AL MVP; the stats do, too. The Yankees star has the advantage in FanGraphs wins above replacement at 7.9 to Ohtani's 6.4 while Baseball Reference's WAR gives him a 7.4 - Ohtani is 6.2 over there.
The Japanese player was 8.0 and 9.0 on said platforms last year.
His form at the plate is to blame for the dip as his numbers have gone down everywhere. He's hit 27 home runs with an on-base plus slugging percentage of .863 as the designated hitter for the Los Angeles Angels this season. Last season, he hit 46 of them with an OPS of .965.
As a pitcher, though, Ohtani has a 2.84 ERA and 12.4 strikeouts per nine innings, an improvement from last season's 3.18 ERA and 10.8 strikeouts.
He will be facing both the Jays designated hitter and starting pitcher on Saturday and it will be interesting to see how he fares, especially on the plate.
Last season, Guerrero fans argued Ohtani shouldn't be recognized for his work on both the plate and the mound, saying he would be MVP for the next 10 seasons if both aspects were considered in the MVP race, which isn't fair.
Of course, he took home the award, and deservedly so. It was always going to take someone else having a spectacular season to dethrone him, but that's what Judge is doing. He has been the best hitter in the MLB so far, leading the league in home runs with 48 and RBIs with 105, also registering a league-leading slug percentage of .633 and 1.056 OPS.
New York Yankees outfielder Aaron Judge may well beat one of baseball's legendary records.
The California native is projected to hit 62 home runs at current pace and would break the AL record of 61 set by Roger Maris with the Yankees in 1961. Mark McGwire, Samy Sosa and Barry Bonds, the only players to hit more in a single season, were all accused of having used performance-enhancing drugs.
Only five players have slugged more than 60 home runs in MLB history.
What makes Judge's work all the more impressive is the fact that he's putting them out there during a season where home runs are down across the league. As of Thursday, teams were averaging 1.06 per game, which marks the lowest home run production in seven years.
Last season, Guerrero and Salvador Perez led the league with 48 each while Ohtani hit 46. Judge leads the closest challenger by a whopping 17 this season.
Of course, this isn't to say that the race is over, though the bookmakers clearly think so as they've placed odds of -900 next to Judge's name while Ohtani is +500. There's still time for the latter to usurp his rival. Should Judge get injured while Ohtani continues in the current vein, the latter will be named MVP. But if things remain on course, Judge will win by a blowout.
The closest challenger is Jose Ramirez at +8000.
Ohtani isn't having a bad season at all. In fact, he's having a breathtaking campaign. He was among the AL's top five hitters and top 10 pitchers last season and is top 10 in both this term. Judge, a four-time All-Star, is just having an astonishing run that should go down in history should he reach the projected number of home runs.
The Angels star has done his thing at the Blue Jays' Rogers Center as a hitter but will be at the mound for the first time this Saturday.
His value as a player cannot be discounted, despite being unlikely to win AL MVP this time around. Ohtani is still the biggest draw in the MLB and fans want to see the Angels play every night - even as they're 52-73, which is saying something.
---
Related content