The Most Popular Online Games in Japan
November 3 2022
Japan is one of the original homes of video games. It's hard to imagine what the video game landscape would look like if we didn't have Nintendo, Sega, Square Enix or Konami. These studios and others have played a pivotal role in gaming around the world.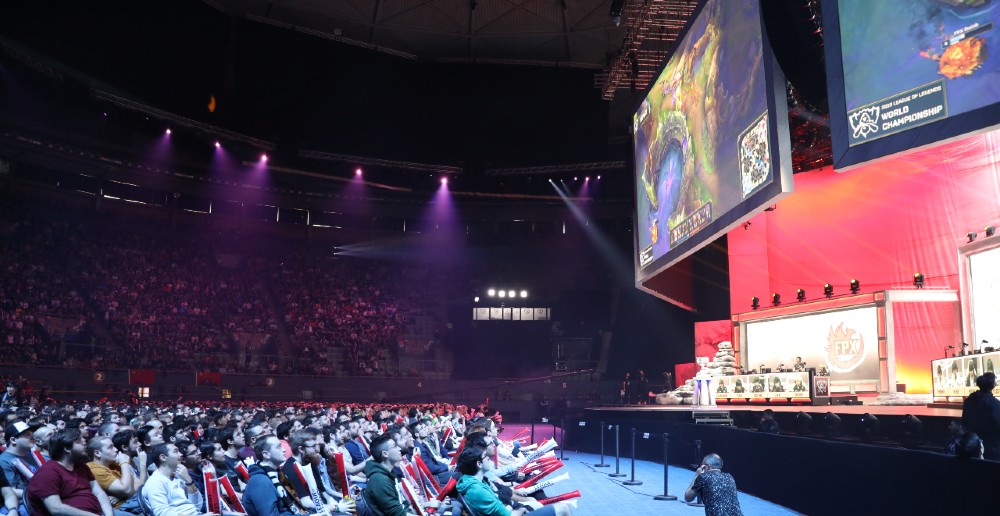 Live events like the League of Legends World Championship are now huge.
Online gaming has also risen to become one of the top kinds of video games today. Playing games online makes playing with or against other people so much easier than in the days of LAN parties.
Gaming trends sometimes spring up in unlikely places. Frequently, however, they come from places with thriving gaming cultures. This includes places such as South Korea, Japan, Sweden and the United States. Let's take a look at the most popular online games in Japan, maybe you'll find your next new favorite online game.
Don't Starve Together
Don't Starve Together is a survival and exploration game that is a multiplayer expansion of the earlier release, Don't Starve. In the game, you are in a wilderness setting and must explore it to find an ideal location to build a homestead and create a community.
This type of game is growing in popularity as people become more aware of the growing need to work together as a community to protect the environment and one another. These inspirational community activities in New Zealand are one good example of how big of an issue sustainability has become.
Playing games like this can help younger generations appreciate the importance of working together. They also make it easier to visualize the impact that we can have on our environments. Hopefully, this awareness will grow into real change in coming years. For now, it leads to fun gaming experiences such as Don't Starve Together.
League of Legends
It's no surprise that League of Legends is on this list, as it's one of the biggest online games in the entire world. It has even been turned into a popular Netflix series. One of the big initial draws for many players is the fact that it is a free-to-play game, with purchasable upgrades.
League of Legends is a multiplayer online battle arena game (MOBA). It is a team game where each side controls one half of the map and is trying to take over the other team's side. Each player controls a hero character with special abilities.
While the actual gameplay is fairly repetitive, the real strategy stems from the hero characters and how players use them together to overwhelm their rivals.
Another reason for League of Legends' popularity in Japan and beyond is that it is one of the biggest esports. Millions watch the main tournaments. Even more people regularly watch League of Legends streams on Twitch and YouTube, creating an even wider community for the game.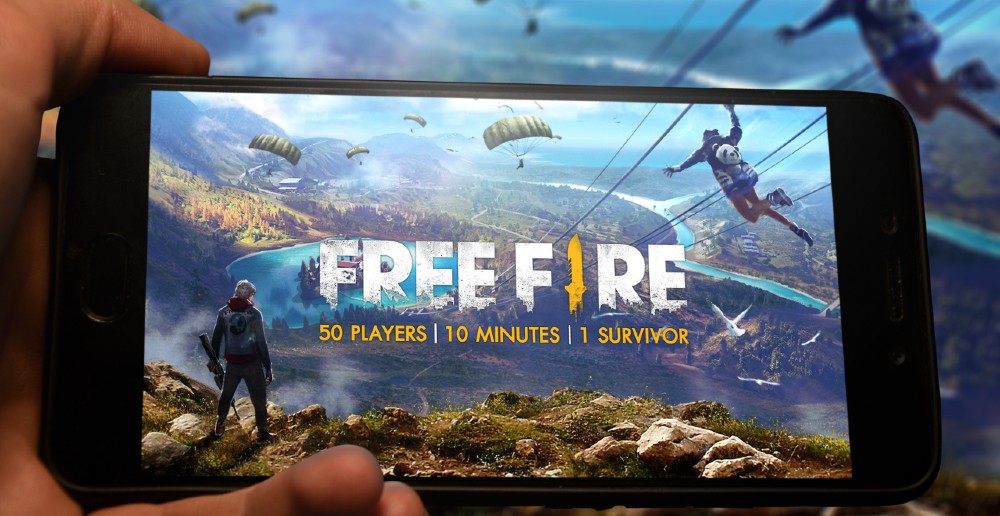 Developed in Vietnam, Free Fire was the most downloaded mobile game globally in 2019.
Free Fire
Free Fire hasn't quite caught on in North America and Europe yet, but it is massively popular in Japan and across Asia in general. While it shares its name with the 2016 film directed by Ben Wheatley and was released the following year, that's where the similarity ends.
Free Fire is a third-person shooter battle royale game. It was developed by 111dots Studio and published by Garena. It is available on both Android and iOS. Alongside the 52-person battle royale mode, you can play in 4-vs-4 or 1-vs-1 modes too.
There is also a Craftland mode, which is an in-game map builder. This is what sets the game apart from similar games in the genre. The maps you create can be shared with other players to play on.

Otome games like Angelique have a big, mainly female, following in Japan.
Otome games
Otome games is a genre that is big in Japan, and they are only just beginning to find an audience in other countries. These are story games with the ultimate goal of building a romantic relationship between the player's character and one of the game characters. They are a lot like the Choose Your Own Adventure books that many people remember from their childhoods.
Unlike many classic video games, otome games are traditionally aimed at female audiences. This style of game was first introduced in the early 1990s and has been continuously developed and expanded over the last three decades. Since the gameplay is fairly simple, the graphics and art are even more important than in other video games.
Some of the most popular otome games include Alice in the Country of Hearts, Angelique and Yo-Jin-Bo.
---
Related content