Real Estate Investment Insights in Japan and Asia
November 21 2022
Asia is a region of diverse cultures, exotic cuisine, and stunning natural beauty. In recent years, it's also become a hotspot for young expats and investors looking to buy property. Whether you're looking to escape the rat race or simply bask in the sunshine, Asia has something for everyone.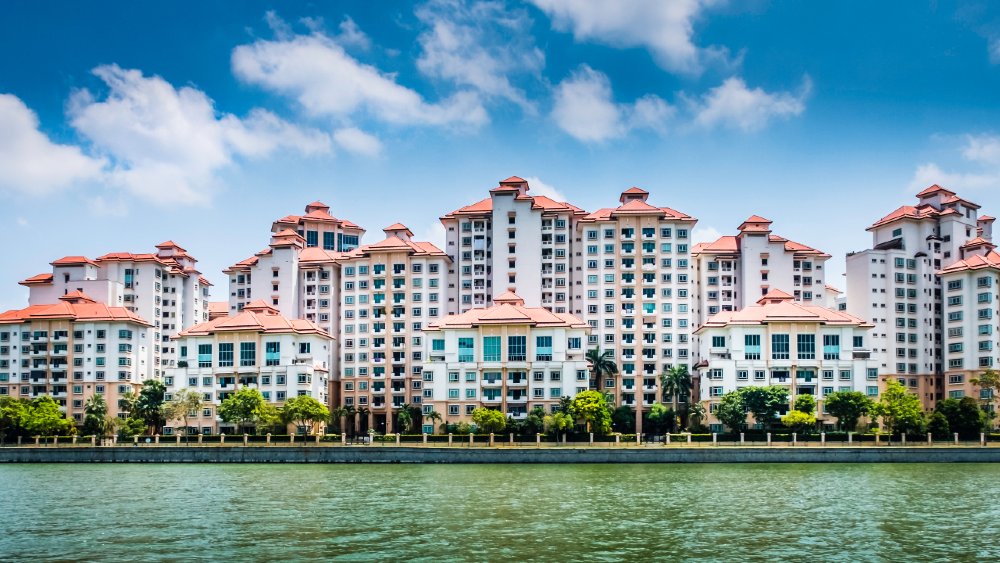 Luxury condos along the Kallang River in Singapore.
Japan
Real estate is perhaps the best way to invest in Japan. In other words, if you are looking for a decent return on your money in Japan, then real estate can be your best bet. But before you go ahead with any kind of investment, make sure that you have done some research and know everything about the Japanese market.
The yen is one of the world's safer currencies. The Japanese government has low debt, and its economy is stable, which makes the yen one of the most stable currencies not only in Asia but in the world. As such, it's an ideal choice for investors who want to invest in real estate but are concerned about fluctuations in currency values or political instability. This is particularly true at the moment, as the yen has weakened against the US dollar.
Japan is one of the safest countries in the world, with low rates of crime and corruption. And with its low unemployment and poverty rates, it is also one of the most stable economies in Asia. It's a very secure country with little to no bankruptcy, allowing investors to invest their money with peace of mind. The return on investment is guaranteed by the government. In addition, there are tax benefits when you invest in real estate in Japan.
In short, if you have the cash to spare you should consider real estate investment in Japan.
Singapore
Local real-world conditions drive the performance of a country's economy, so national statistics are useful for predicting trends in the real-world performance of the real, local economy.
Property investment in Singapore
is still widely considered an excellent choice as it is a safe country with a stable economy, strong infrastructure, and excellent schools. Singapore also does not suffer from natural disasters, making it one of the most desirable places in Asia to live.
If you bought a luxury condo in a Singapore neighbourhood ten years ago, your investment has probably increased by at least 20-30% in value.
While Singapore's housing prices are among the highest in the world due to its limited land supply, there are however still affordable new condos available for sale in Singapore.
If you are looking for a property investment opportunity in Singapore, you may consider the upcoming Terra Hill, a private luxury condominium located on the west coast.
Thailand: Bangkok
Bangkok is one of Asia's top tourism destinations. It has been named by many travel guides as one of the top travel experiences in the world. Approximately 35 million foreign visitors per year come to Thailand on average and the country is often their first experience of an emerging Asian nation.
It's probably no accident that soaring Chinese tourist numbers coincided with record-high condo prices and transaction volumes in central Bangkok. The Thai capital has become one of China's most popular destinations for overseas property investors. With its abundance of real estate agents and a fresh influx of foreign investors, Thailand's property market is probably your best option in Southeast Asia.
Also, remember: you're not just buying a property or a condo unit when you buy offshore. You also hold a stake in the foreign country's local fiat (or crypto) currency.
Malaysia: Kuala Lumpur
Kuala Lumpur, while often overshadowed by Bangkok, arguably has the most affordable real estate market in Southeast Asia. Foreigners are allowed to purchase land in Malaysia, which makes it Southeast Asia's only country where nonlocals can legally purchase land under their own name. If you own foreign real estate, you may be eligible for a permanent residence permit under the Malaysia My Second Home program.
You might think that properties in Kuala Lumpur are more expensive than in other cities listed here. But if you want to live in a premium condo in the heart of Kuala Lumpur, you can get one for about $3,000 per square meter. It's cheaper than Bangkok and roughly equal to the cost of buying in Manila. These factors make Kuala Lampur one of the best Asian destinations for real estate. It offers a variety of options at reasonable prices. Its lack of foreign ownership restrictions makes it an attractive option for expats looking to buy property overseas.
Cambodia: Phnom Penh
Among Southeast Asian countries, Cambodia has one of the fastest-rising populations. With its fast-paced urbanization and high birth rate, the country's population is expected to double from 2 million today to 4 million in 2030. As the Cambodian economy continues to grow, there will be more people living in the city of Phnom Penh.
Cambodia's financial district has more than a dozen international banks, including ICBC, Bank of China, and ANZ, while AEON Group of Japan just finished building two huge shopping malls, with each reaching full capacity and thousands of daily visits. AEON's largest shopping mall in Southeast Asia is situated in Cambodia's northern suburbs - a testimony to its growth potential. And as Cambodia's tourism industry continues to grow, so too have its airports, where passenger numbers doubled between 2013-2018.
Despite obvious opportunities for appreciation and yield, prime real estate in Cambodia still costs less than $1,000 per square meter in most cases. For property prices in nearby capitals like Jakarta and Hanoi, where foreigners can't buy freehold land, they tend to be higher.
Philippines: Manila
Manila has become one of the largest cities on the entire planet, with over 25 million people residing within its metropolitan area. And it will continue to grow. By 2050, Manila is expected to have a population of at least 35 million people, which would put it ahead of both Tokyo and Beijing. As the population of the Philippines increases from 105 million to 150 million by 2050, there will be an inevitable rise in real estate values.
Manila's prospects are comparable to those in other countries on our list, such as Malaysia and Cambodia. However, there is one big difference between Manila and its competitors: its sheer population. Both now and in the future, Manila has a huge population compared to its Asian rivals. Kuala Lumpur and Phom Penh, though undergoing rapid transformation themselves, aren't likely to become major cities or leading global economic powerhouses any time soon. But as improbable as it might sound right now, Manila is already a "Tokyo of the 21st century."
One downside of buying real estate in the Philippines is there's no option for foreign buyers to buy land. But even non-locals can buy condos or apartments in the country without restrictions.
Korea: Seoul
Seoul has some unique advantages compared to its two closest neighbors, China and Japan.
Along with Kuala Lumpur, Seoul has been recognized by the United Nations as having some of the best real estate markets for foreigners. There are no restrictions for foreign buyers in South Korea. Purchasing a house or a freehold property in Seoul may be a good option for foreigners too. South Korea's real estate is valued in the historically stable Korean won, which should appreciate strongly over time.
Seoul is one of the few cities on our list where you won't get outsized returns compared to the cost of living. However, if you're looking for stability, then Seoul is probably the best place for you. It has far better economic and demographic conditions than neighboring Tokyo. Its population is aging at a slower rate, and overall, Korea's economy is stronger than that of Japan.
Are you looking for yield or wealth protection? Yield-seeking international investors may be interested in investing in Asian frontier markets (with the exception of Singapore, which is in an advanced economy, all of the countries on our list are either emerging or frontier markets). Countries where these two factors are both high tend to see their economies grow faster. If you're looking for both, then real estate in Seoul is an excellent choice because it offers both growth and security.
---
Buying property abroad is often more difficult for foreigners than buying property in their own country. However, there are some select few nations where owning real estate is easier for foreigners than others. For example, in Thailand and the Philippines, you can purchase an apartment without having to pay any transfer taxes. However, in Malaysia and South Korea, there may be restrictions on foreign property ownership.
Conclusion
So, in short: the best Asian markets for buying real estate benefit from natural population growth and open foreign ownership rules.
We hope you've found this guide useful, and that it has helped you gain a better understanding of the process of buying property as a foreigner in Japan, Singapore or elsewhere in Asia. It's important to keep in mind that there are many different factors that go into choosing where and what kind of property you want to buy, so we encourage you to do your due diligence before making any big decisions.
---
Related content