Anime-Themed Games to Keep You Entertained
January 3, 2023
If you love anime and video games, it's a great time to be a gamer. There are multiple titles to choose from, including many based on beloved anime and manga series. As the birthplace of all things anime, Japanese culture is represented in many of these games, allowing gamers from far and wide to learn a few things about a different culture as they play.
Some gamers even learn Japanese so they can play these titles in their original language. However, the translations of the narratives in these games are top-notch, so you'll enjoy them in whatever language you choose to play. Keep reading to learn about some of the best anime-themed games to keep you entertained.
The Japanese anime industry has produced a bewildering array and variety of titles.
Moon Princess Slot
Anime lovers who enjoy casino games have lots of choices when it comes to entertaining titles. Games like Moon Princess Slot add a touch of the Far East to spinning the reels. This game has a colorful manga theme that transports players to a completely different world. It boasts vibrant and colorful graphics and stars three anime princesses—Love, Star, and Storm. It's a casual game that has become one of the most popular online slots on the internet.
Dragon Ball FighterZ
When people think of anime, Dragon Ball Z is often one of the first things that comes to mind. The popular series debuted on April 26, 1989, capturing the imagination of people worldwide. So, it's no surprise that the games in this franchise have been a hit, helping to popularize anime games and acquiring a loyal following along the way.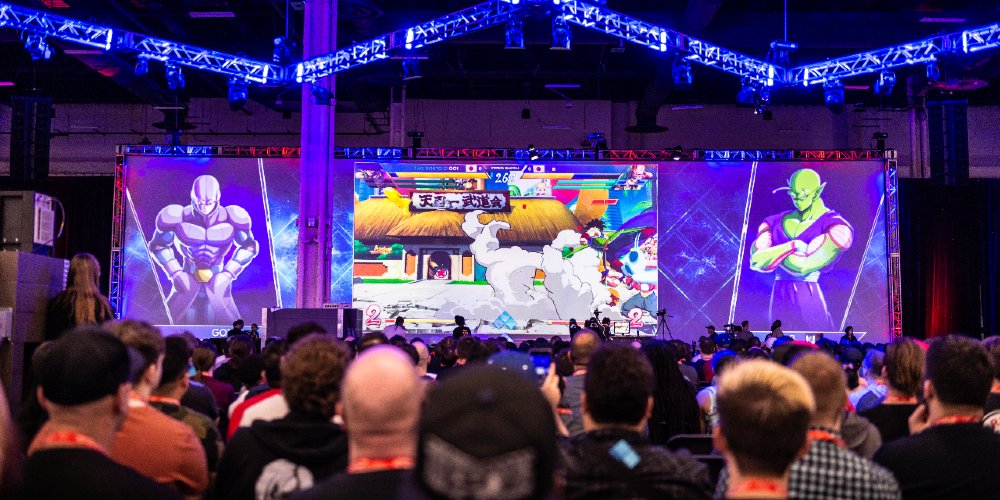 Crowd watches a Dragon Ball FighterZ match at an eSports tournament in Las Vegas.
Among all the games based on this anime series, Dragon Ball FighterZ is arguably the best. It's one of the rare video game adaptations that gets almost everything right, including transferring what was special about the TV show to the gameplay.
It has an intuitive fighting system that's highly responsive and fast, allowing players to use the super dash mechanic to rapidly move their character to where they need to be. Other fun game mechanics include the ability to teleport and launch surprise attacks.
Genshin Impact
While it belongs to the anime category, Genshin Impact has had a broad appeal. Many consider the open-world RPG to be one of the best games of this genre, and once you play, you'll probably agree. It boasts stunning graphics and a combat system with a lot of depth.
The developers provide regular updates, so the world of Teyvat is constantly expanding. You can explore this world with up to three friends as you fight enemies, solve puzzles, craft, and cook. The game is free-to-play and has an unobtrusive paywall.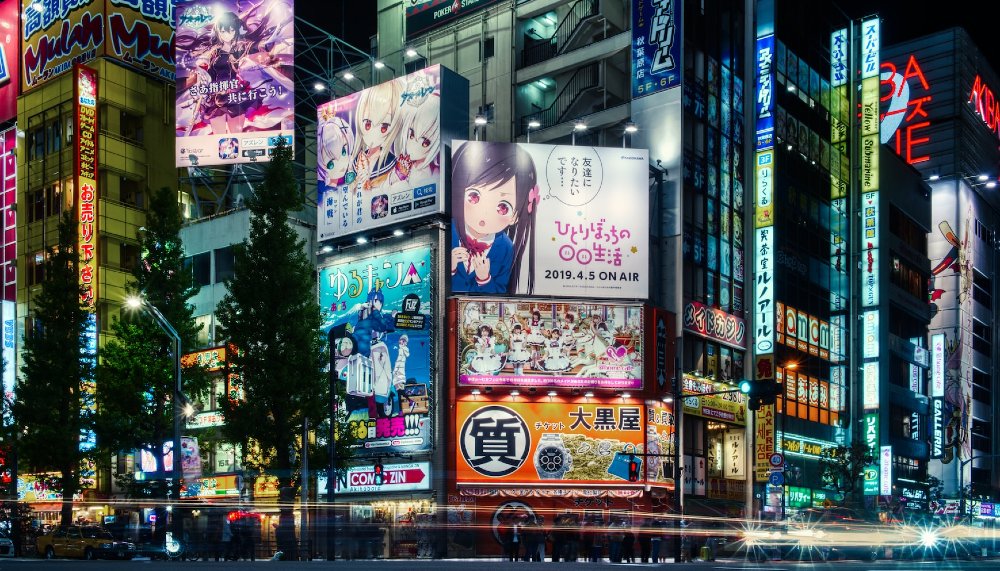 Anime are a highly developed and highly visible element of any Japanese cityscape.
Digimon Story Cyber Sleuth: Complete Edition
This anime title takes place in modern Japan and a world dealing with digital mysteries in cyberspace. It's the most popular monster-collecting RPG available and has an impressive roster of digital creatures to keep players entertained for hours.
Players take on the role of detectives in this game, investigating hackers and other online dwellers. The game features responsive monster-raising gameplay that keeps fans coming back for more.
---
Related content